Melissa A. Curl, O.D.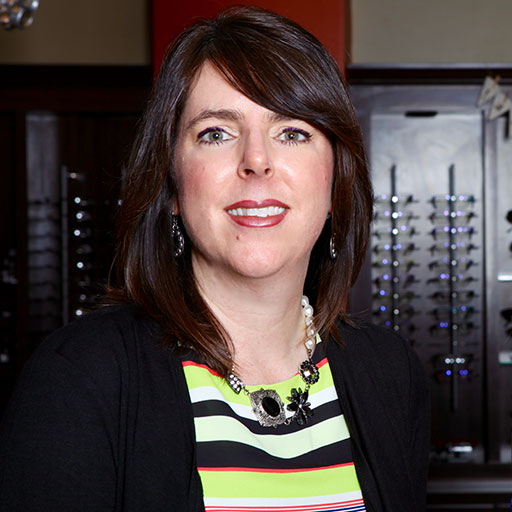 Dr. Melissa A. Curl, O.D. graduated magna cum laude with a Bachelor of Science in Biology from Jacksonville State University in 1992. She went on to graduate with honors in 1998 with her Doctor of Optometry degree from the University of Alabama at Birmingham School of Optometry. She also was awarded the Contact Lens Clinical Excellence Scholarship in 1997 and received the Bausch and Lomb Great Start Award at graduation.
As a student, she completed externships in ocular disease at both the Tuscaloosa VA Medical Center and the Eye Foundation Hospital in Birmingham. After graduation Dr. Curl completed a one year residency in Primary Care and Ocular disease at the Tuscaloosa Veteran's Administration Hospital. Upon completing her residency she opened her private practice, Alabama Family Eyecare, and from July 1999 to August 2003 maintained a faculty position as an Assistant Professor in the Primary Care Clinic at the University of Alabama at Birmingham School of Optometry. She remains as Assistant Clinical Instructor for 4th year optometric externs from the University of Alabama at Birmingham School of Optometry that rotate through the office.
Special interests include challenging contact lens fittings, surgery co-management, ocular disease and geriatrics. She also routinely diagnoses and manages conditions like ocular trauma, infection, dry eye syndrome and retinal disease.
Dr. Curl is a member of the American Optometric Association as well as the Alabama Optometric Association and participates in InfantSEE, a public health program designed to ensure that eye care becomes a fundamental part of infant wellness care. Dr. Curl also volunteers her time by providing eye care at Children's Hospital of Alabama, several area nursing homes, and elementary schools throughout the Hoover area.
Dr. Curl loves working with people each day by providing thorough eye examinations and also enjoys getting to know them on a more personal basis. She puts a priority on listening and taking the time to educate patients about their eye health and well-being at each and every visit, hopefully making the experience one people want to return for year after year.
Dr. Curl grew up in Anniston, Alabama and moved to the Birmingham area in 1992. She has been happily married to her husband, Gary, since 1994. They have two children, Matthew and Olivia. In her spare time, Dr. Curl enjoys spending time with her family, church activities, traveling, and college football. She has been an active member of Green Valley Baptist Church since 1993 where she sings in the choir and teaches a preschool Sunday school class.